​Hitchhiking
from
Natural Resort Group to Otsuki, but first to Matsuyama and then to Otsuki

When we had our day of at the NRG in Furusatomura, close by Kumakogen, we wanted to go to the beach.
We decided on the beach in Otsuki, which is 164 km away. And we had no transportation method other than our legs, so we decided to hitchhike! As we had heard that that was easy in Japan.


Thanks to some super friendly Japanese people we got to the beach, and back to NRG.



It took only around 7 hours south, to the beach (Otsuki), and unfortunately around 12-13 + back north to NRG.
Because of the unpredicted amount of time it took to get from A to b, and then B to A, we used most of the 48 hours waiting by the road. But we have heard that the grilled tuna in Otsuki should be legendary, but we didn't have time to wait for the grill to heat up as we had to get back to NRG.
Stay posted for:

HOW TO HITCEHEIKU IN JAPAN 1 (video)
Mongolia, 30-day Russian visa and 8479 km
Part One
1.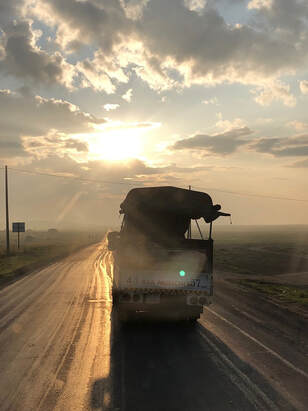 As we were driving a car, and there is no border between Kazakhstan and Mongolia we had to start our 30-day visa in Russia to enter Mongolia. The distance from the starting point of the 30-day visa from Kazakhstan (Semey) into Russia (Rubtsovsk), through Mongolia, until our point of legal escape from Vladivostok was not more than around 8479 km, from 1.08-20.08-2019

This gives us the average of driving a minimum of 300 km a day.

We tried to figure out a solution to being able to do something more than just drive, eat and shit. As the daily average minimum should be around 300 km a day, which meant at least 5 + hours in Murphy no. 1. After weeks of consulting, calculating, estimating and meaningless power point presentations, a genius plan was crafted. We would drive longer distances some days and try to do some more mentally stimulating activities other than driving or being a passenger the following day.
---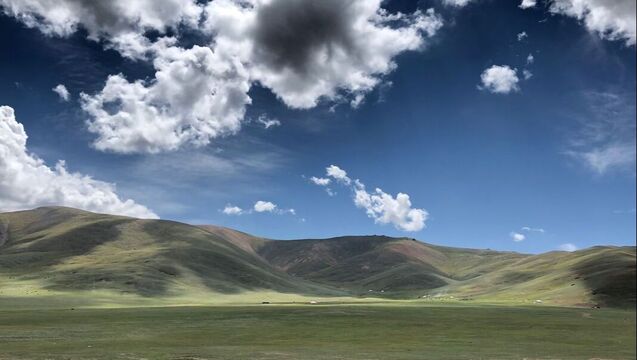 (You might think to yourself: Well why didn't you just do some other activity while being a passenger, or listen to music or audiobooks? Well! We tried. But the circumstances do not really fit any other activity than mentally sound blocking the noise from the car + maybe even the radio which had to be on MAX sound to be able to overpower the noise of the car while driving on roads made uncomfortable to even walk on. This is a small over-exaggeration, but also it is not)

We were satisfied with our master plan solution of driving further in one stretch to have more time doing fun stuff. Happy with how far we already had made it with Murphy no. 1 and excited to enter the land of the nomads and former ruler Genghis Khan, little did we know that what would happen next would have fatal consequences.
​
Borders, borders, and again borders before borders after borders.

To start with our "at that moment" main concern; the amount of time it would take to cross the borders - out of Kazakhstan, then into Russia, then out of Russia and into Mongolia. (This was predicted online that it could take several hours.) It is really hard to say why, but the borders of the world seemed to be of no problem for our international Murphy no. 1. Either it must have been the military border control guards´ disgust of everything in the car chaotically spread all-over the floor after the bumpy ride or the fascination of a 1986 campervan driven all the way from Norway? We could never tell, because of the obvious language barrier and people in general hating their jobs and just want the day to pass by easily, of which we were lucky enough to usually end up on the right side.

The border out of Kazakhstan was where Murphy No.1 got his deepest examination, but of course not profound enough to find anything. Of course.
Then the Russian Federation´s guards naturally took it for granted that the Kazakhstan guards had done a thorough examination and let us pass by, as we had nothing to hide. Of course.
A few days later, the next border was then a Russian one, again. On our way to Mongolia. This time we had to bring one bag each from Murphy No.1 to send through an x-ray scanner, or a minimized baggage belt, to get to the passport control. Luckily we brought the right bags! And they let us out of Russia. What a relief.


Mongolia makes the border an interesting subject. First you enter "Mongolia", after having exited Russia. However, it takes about 10-15 minutes of driving to reach the Mongolian border control. You might be in Mongolia, but you have not entered and you are definitely not in Russia anymore. Can anyone really imagine them giving away any free land after what Lenin did? So, this is where all and nothing come together for the better or worse for the human species. Almost like airports, just less crowded.

The military border control guards were as always respectful, helpful and kind and made our border crossing yet again almost a pleasure (which it is definitely not).



---
The first thing to occur in Mongolia, right after the barrier gate opened to enter real Mongolia was a miniature remake of the Grand Canyon in the pavement with no way around. If your car doesn't survive this first obstacle, a tease of the many to come, your car is not suited for the Mongolian Rally roads. Luckily, Murphy No. 1 passed, this first obstacle, with no known damage.
Off we were now. From the freedom of 10-15 minutes in the land of no man to the wild, paved, some un-paved, nomadic and intriguing Mongolia. After covering some kilometers on the paved road, we got to challenge Murphy No. 1, as he never had been challenged before, at the Mongolian Rally off-road roads, which is the only road to Ulaanbaatar.
PS! This is expected to be the main reason to the main damages of Murphy No. 1 and reason for the car´s ultimate demise.


It is easy to understand that the Mongolian Rally, any rally really, are enjoyed by those who try. The landscape, the mountains, the flatter parts of the planet that lets you see to the end of this flat Earth, because it can impossible be more after that. Yet there always is. The feeling of driving a car like it should be a boat on the ocean. Literally choosing any direction you want, going front bumper in the challenge of meeting the uneven terrain, while maintaining speed and balance to continue in the right direction – wherever that takes you, making driving off-road the most fun one can do with a car. Unless you have some weird fetish, which I still think if you do and then tried off-road, you would like off-road the most.
Over to the flip side, the side of driving a 1986 campervan off-road. Where the steep ups and downs, downs and ups, uneven sand, rock or mud roads with some sand being looser, some rocks bigger and some mud rivers, the 1986 Fiat Ducato campervan named Murphy No. 1 was definitely made to do this with Snorri and Harald as first time off-road drivers. Or not.
Sidetrack note
​
As far as luck goes, we discovered in Kazakhstan, before entering Russia, that the break on our right rear tire had some malfunction, almost leaving the car without breaks. And here is the lucky part, that happened in Kazakhstan, where we got it fixed thanks to the Volvo Truck center in Semey, and not off-road down a hill in Mongolia!
At the Volvo Truck center, we also discovered that the petrol tank was leaking. Not much, or rather not enough to schedule a whole procedure AND invest in repairing it.

Back to "Or not"

How it happened, no man knows. That it happened we experienced.
After 100-150 km of 300-400 km (first part) off-road, a quick, small hill generated a less than heartwarming sound from metal hitting rock. And the noise from the engine magnified. What could this have been we wondered? We stopped, I checked underneath the car. There I discovered something that made me sweat even more than from the 30 degrees in the shade of Murphy No. 1. Not only had the proximal attachment to the exhaust system completely broken off, the oil tank was leaking bad, and two of the tires where losing air. With still almost 4500 + km left to drive this news made frontal lobe concerns. The exhaust got fastened, not reattached, with a steel wire. The oil and gas tank got painted over with metal paint and tires filled with puncture fix spray from Biltema.


And off we went !

To be continued . . .